Camouflaged coastal carpet python found lurking in Sunshine Coast garden hedge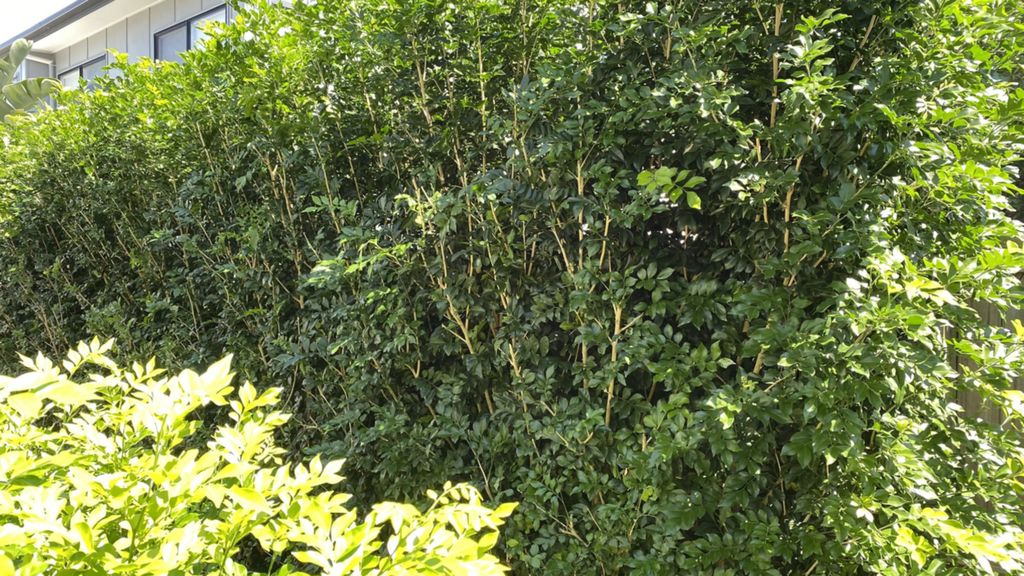 Hundreds of social media users have been left scratching their heads after being challenged to spot a snake lurking in a garden hedge on Queensland's Sunshine Coast.
Stu from Sunshine Coast Snake Catchers 24/7 challenged his followers to another edition of 'Spot the Snake' on Easter Sunday.
"With the constant changes in the weather, we have had a pretty busy week with snakes on the move or curling up in the rain, just like the snake in this photo," the post read.
"Bonus eggs if you correctly guess the species of snake."
At first glance, the hedge seems like any other, which left the page's followers very confused and starting to doubt their eyesight.